Friday Family Email 9/15/2023
Posted on: September 18, 2023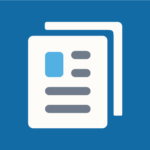 Sent via SchoolMessenger to Lincoln Families on September 15, 2023
Message from the Principal   
I hope you all had a great week (our first full week!). I would like to extend our gratitude to the many volunteers who came in to help with laptop distribution this week. Your support was greatly appreciated as we deployed hundreds of laptops to our students in support of their learning.
I have thoroughly enjoyed visiting our classrooms this last week as we kick off our learning for the year. You should be receiving copies of course syllabi, and I encourage you to take time to sit with your student to review these for each of the classes your student is enrolled in. A helpful hint also is to make a list of the six teachers your student is working with that includes their email, when they are available for extra help, and where your student can find extra resources (Schoology, OneNote, etc.). Having this organized and with your student becomes helpful during the year when extra assistance is needed or when they are working on assignments at home or during some of our academic support time (BASH, Wednesday Walk to Support, Saturday School).
We are starting early with our attendance interventions. Arriving to school and to each class on time is important for the success of our students. I always tell students, arriving just 5 minutes late to class on a regular basis is the equivalent of almost an hour of learning lost over the course of two weeks. We currently have hundreds of students arriving 5-10 minutes late to school as well as returning after lunch to 4th period. Phone calls do go home for students who are tardy, and we will be reaching out to families next week for students who have started to develop a pattern with attendance. Students have 40 minutes at lunch each day, so if you are noticing late arrivals to 4th period, please work with your student to develop a plan to arrive to class on time. While there are always instances of late metro buses, we also hope for some creative solutions to help ensure students are arriving to campus by 8:40AM each day to be ready for class at 8:50. Thank you for your help with this.
Finally, as we begin the year, we are working hard in our classes to build a climate and culture of engagement and learning with our students. An ongoing challenge we all face is the distraction students face with cell phones and multitasking during class time. We know, from observation and studies, that students who have their phone out, or who are just encouraged to keep it in their bag, are distracted during class with less engagement. We have seen this distraction increase since our return to in-person instruction and schools and districts across the country work to partner and navigate this with students and staff.
You likely have heard from your student that Lincoln is currently piloting different approaches with "phone zones" in class. The goal of the phone zone is to give a place where students can routinely put their phone away for class to focus on engagement. There are different versions of what these phone zones look like, but in our classes where this is happening, we are seeing some early success. A senior recently shared with me that while they at first didn't like the idea of the phone zone, they were surprised at how much more engagement they had with their table partners and the reduced homework.
We know that there are always unique learning circumstances with our students and with the pilot of our phone zones, we will be working with students for feedback and ideas. We also ask your support. As families, please avoid texting and/or calling your student during class time and use our main phone number if you need to reach your student during a class period. We also hope families will take this time to talk with their student about the distractions cell phones and other technology can cause and the benefits from reducing screen time while at school.
I always thank you for your support and partnership. It has been a great start to the year!
-Corey, Principal
PS – If you haven't had a chance to purchase your ASB card or support our Universal Supply Fee, I encourage you to take a moment to do that (see lower in our email for detailed information about each fee)  
ASB Cards, Yearbooks, and Universal Supply Fees
It is time to purchase your ASB membership, yearbook, and pay the Universal Supply fee. Please log into the Source to make your purchases. Please consider helping support other families in our community by adding on an additional donation when purchasing an ASB card and/or paying the Universal Supply Fee.
ASB Cards ($50): We encourage all students to purchase an Associated Student Body (ASB) card. ASB card sales are our primary source of funding for all our extracurricular activities: clubs, athletics, after-school activities, etc. Students who purchase an ASB card will be eligible for various discounts throughout the year. Students who participate in any WIAA athletics or are active members in any clubs are required to purchase an ASB card. Scholarships are available to students to cover a partial or full cost of the ASB card.  
Yearbook (Price $65 with an ASB card, $80 without): Yearbook sales will occur throughout the 2023-24 school year during select dates with the first sale in the fall. Please make sure you purchase your yearbook during the open windows. Once sales are closed, we are not able to order extras for families who missed the deadline.
Universal Supply Fee ($85): Our Universal Supply Fee helps to support all the learning activities that happen in our classroom that extend beyond base curriculum. As a project-based school, the universal supply fee provides the resources for the deeper learning that happens throughout the year and helps ensure students have access to the tools they need. The universal supply fee is optional but encouraged as part of our partnerships with our families and community. Families in need of financial support can opt to pay an amount that supports their individual budgets. 
Keep Informed
Want to know what is happening? Visit us at our website under our calendar and daily bulletin: https://lincolnhs.seattleschools.org/calendar-and-news/
You can also follow us on social media:
Facebook: @LincolnSeattle
Twitter: @lincoln_seattle
Instagram: @lincolnseattle
YouTube: @LincolnHighSchoolASB
Curriculum Night – September 26th
Please join us for our Curriculum Night on Tuesday, September 26th from 6PM-8PM.   Doors will open at 5:45, where we welcome you to visit informational tables featuring our PTSA, athletics, activities, counselors, nurse, student health center and other additional supports and services available to our students.  
We will begin the night in Mentorship starting at 6:10PM, running a rotation schedule of 10 minutes in each class.
Mentorship: 6:10-6:20
1st: 6:30-6:40
2nd: 6:45-6:55
3rd: 7:00-7:10
4th: 7:15-7:25
5th: 7:30-7:40
6th: 7:45-7:55
0 period: 8:00-8:10
Curriculum Night Helpful Hints
Meet with your student BEFORE you attend to double check you know their schedule and room numbers  
Plan ahead.  Parking is very limited, and we encourage you to carpool or utilize other forms of transportation such as mass transit, walking, or riding your bike.   
If you are driving, please be mindful of our neighbors and ensure you are only parking in allowable spots. We continually strive to be respectful members of our neighborhood. 
We acknowledge this is the same night as the rescheduled SPS Well Resourced Schools online forum. This online forum will be recorded and made available, and we know many of our families also had an opportunity to attend one of the early forums offered by SPS. The recordings of those meetings can be found at: https://www.seattleschools.org/news/well-resourced-schools-engagement/
Counseling Corner
Your Counseling Team!!
This year we are welcoming 3 amazing new counselors! We are all excited to kick off the new year school year. Students are always welcome to stop by and talk with their new counselors to get to know them, ask any questions they may have about their time here at Lincoln or preparing for their life after Lincoln. Our counseling team consists of:
Mitra Vahdati (A-Eb), Sidney Lim (Ec-Ko), Claire Robbins (Kr-Ra), Caleb Rivas Ahrens (Re-Z), Brittni Zackery (Running Start, Skills Center, Part-Time Enrollment), Miste Chandler (Registrar), Jason Aikin (Counseling Secretary)  
Schedule Changes
We've received hundreds of schedule change requests this past week. We will be adjusting schedules through the weekend. Please check The Source each morning in case any changes have been made to your schedule. If you haven't seen any changes made by Monday 9/18 then your request was not able to be met because either A) the requested class is already full and/or B) your other classes aren't able to be shifted around to accommodate the requested class. We appreciate your patience!
Senior Class Meeting
This week we hosted the class of 2024 first meeting!!! We covered topics like letters of recommendation, requesting transcripts, applying for colleges, common app, graduation requirements, FAFSA/WASFA and other college related topics. Planning for college can be a daunting and stressful situation. Counselors are here to help you all navigate that. There are also several tools available on our counseling page on the Lincoln website (see resources below).
Tutoring
BASH (Before and After School Help) is a tutoring service offered after school on Mondays 3:45-4:45 and before schools on Thursdays 7:45am-8:45am. This will start back up in October.
"Life After Lincoln" Resources
Check out the new webpage links under the Lincoln Counseling webpage! We have added Post-Secondary Options and Applying to College pages to give students support on their life after Lincoln journey. There you will find lots of useful information and ideas. The Applying to College webpage has a sub-page with links to informative video tutorials for applying to colleges and completing The Common App.
Reminders
If you need any further assistance, schedule an appointment through Schoology or stop by if you have a quick question.
SAT Testing happening on October 11
Students looking to get ready for the test can use this SAT College Board resource. Information about test day will be sent out to students and families the week of Sept 11-15.
Transportation
As a reminder, no student parking is allowed in our lot at any time during the school day. If you are dropping students off, please choose a drop-off and pick-up spot a minimum of one block away. To support the safety of our students, please do not use Interlake, Woodlawn, 45th or 43rd as your drop-off/pick-up location. Added congestion and vehicles stopping creates a safety hazard for our students who are entering in these spots.
Student Laptops
Laptop distribution happened this past week through math classes. If a student missed laptop distribution, they can still come check one out before or after school in the library through Wednesday, September 20th. Please take a moment to review and sign the form below as a family before checking out the laptop. Students will be asked to complete the form before they check out their laptop if we don't have it on file.
We encourage students to check out an SPS laptop. If you are opting for the BYOD (Bring Your Own Device), please make sure you have reviewed the following specifications.
Computer Specifications
If a student chooses to use their personal device at school, the minimum computer specifications to ensure the ability to run the basic software most end users operate is:
Processor – dual core @ 2.4 GHz (i5 or i7 Intel processor or equivalent AMD)  
RAM – 8 GB  
Hard Drive – 320 GB 5400 RPM hard drive
Wireless (for laptops) – 802.11g/n (WPA2 support required)
Camera built in or have access to an external webcam
Please note – Chromebooks, iPads, and other tablets are not compatible with some software required for art and technology programs. Mac/Apple devices may have difficulty connecting to the school wireless network. Students using these devices need to also check out an SPS device.
District tech support staff will not repair or assist with students' personal devices for liability reasons.
School Attendance
If you have a reported absence, late arrival, or early dismissal for your student, please contact the Attendance Office at lincolnhs.attendance@seattleschools.org.
Breakfast and Lunch at School
At Lincoln this school year, breakfast will cost students $2.50, and Lunches will cost $3.50. As always, we highly encourage families to apply for free and reduced-price lunches if they qualify. Eligibility comes with additional benefits such as free or low-cost SAT and AP testing, scholarships, and more. Please come to our main office with any questions, or assistance filling out an application.
To apply for Free/Reduced meals, visit: See more info here: https://www.seattleschools.org/departments/culinary-services/free-and-reduced-price-meals/
For additional information about Culinary Services, visit: https://www.seattleschools.org/departments/culinary-services/
Notes from our Nurse
If your student will need to take medication at school, please email Nurse Castro at vecastro@seattleschools.org to set up a time to bring in the medication and fill out the required paperwork.
Athletic Updates 
Memorial Stadium Expectations
No outside drinks. Personal water bottles are allowed but empty. Water is available inside the stadium.
No backpacks
Security search at the entrance which includes any bags and wanding each spectator.
Lincoln students and fans enter on the side determined by whether we are home or away. Home is north entrance and Away is south entrance.
No re-entry
Positive cheers in support of our students
Avoid negative responses towards opposing teams and referees 
Upcoming WIAA Varsity Events  
Please visit http://www.metroleaguewa.org/?pid=2.8.1961.0.300 athletic schedules listed. You can also visit the Lincoln website for any announcements/updates from Club Sports or other scheduled events.
Digital Athletic Tickets for High School Sports
Are you an SPS high school sports fan? Make sure to buy your SPS-hosted game tickets digitally. It's the safest and fastest way to purchase tickets. Fans can buy tickets digitally through the HomeTown Ticketing website or Fan app.   
This includes: 
All regular season football and basketball games. 
Post-season Metro League tournaments for volleyball, basketball, wrestling, gymnastics, baseball, soccer, softball, and track/field.  
More information about digital tickets is on the SPS website.  
Start of School Forms
The District has posted translatable Start of School Forms on their website at https://www.seattleschools.org/news/start-of-school-forms/ as well as on our website at https://lincolnhs.seattleschools.org/news/start-of-school-forms/. Please review these forms as while there are links to many forms, not all forms are applicable to every family and student.
We would like to receive the Emergency Release form and the FERPA form for every student. Families should review all of forms posted on line and complete and return any that are applicable to their student.
To return your completed forms:
Email and attach your completed forms to lincoln@seattleschools.org or,
Students or Parents can drop off forms in the Main Office or,
Mail forms to Lincoln High School – 4400 Interlake Ave N, Seattle, WA. 98103
National Suicide Prevention and Awareness Month
September is National Suicide Prevention Month. All month, mental health advocates, prevention organizations, survivors, allies, and community members unite to promote suicide prevention awareness. We know that suicide is the second leading cause of death in ages amongst youth and young adults 10-34 years old.
By knowing the signs, asking questions, and helping connect others to support, each person plays an important role in preventing suicide. Guiding documents on how to respond to a student experiencing suicide and to learn more about warning signs, prevention supports, and resources in the community, visit the SPS Suicide Prevention and Intervention webpage. 
From the PTSA
Class of 2025, 11th Grade Families  – Class of 2025 PARENT SOCIAL  
Wednesday, September 20 5:30-7:30pm
Tutta Bella – 4411 Stone Way N, Seattle, WA 98103
"FUR" real, it will be a "PAW"-some evening catching up and meeting fellow Class of 2025 Parents! Hard to believe we are more than halfway through our years at Lincoln High School. Let's DO THIS!!!!
Class of 2025 FUNDRAISER
Tutta Bella – ALL LOCATIONS, Sunday, September 17th- Thursday, September 21st
Students, Parents, Families, Friends…Everyone is welcome to support the Class of 2025 at ALL Tutta Bella locations!
Dine-in or order delivery, takeout, or curbside from Tutta Bella – Order Online (olo.com)
Use the coupon code EasyAsPieLHS25 at checkout and 20% of ALL sales will be donated to Lincoln High School Class of 2025.