Start of School Forms
Posted on: August 18, 2023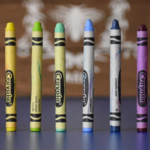 Lincoln Bell Schedule
School Hours: 8:50 a.m. – 3:40 p.m.
Wednesdays: 8:50 a.m. – 2:25 p.m.
Reminder Sept. 6 is not an early release Wednesday. Early release will occur every Wednesday except for the first week of school.
ASB Cards/Universal Supply Fee/Yearbook
ASB Cards ($50)
We encourage all students to purchase an Associated Student Body (ASB) card. ASB card sales are our primary source of funding for all our extracurricular activities: clubs, athletics, after-school activities, etc. Students who purchase an ASB card will be eligible for various discounts throughout the year. Students who participate in any WIAA athletics or are active members in any clubs are required to purchase an ASB card.Scholarships are available to students to cover a partial or full cost of the ASB card.
Universal Supply Fee ($85): The universal supply fee is optional but encouraged as part of our partnerships with our families and community. Families in need of financial support can opt to pay an amount that supports their individual budgets.
Back to School 2023-24
First Day of School
1st – 12th grade students Wednesday, Sept. 6
Preschool and kindergarten students Monday, Sept. 11
View all 2023-24 school year dates.
View all start and end times for SPS schools.
Back to School Checklist
Please click the following sections below for general back-to-school information provided by the district. Additionally, please check with your student's school for specific information.