Friday Family Email 10.6.23
Posted on: October 9, 2023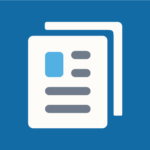 Sent via SchoolMessenger to Lincoln families on October 6, 2023
We are so happy to welcome our TIPS tutors back into the building to support our students. Drop-in tutoring is available daily in the library. Students do need permission from the classroom they are in at the time to seek out this support.
Our Spirt assembly today kicked off homecoming that officially starts Monday. We will have Spirt days all week, many sports will be celebrating their seniors, and our first dance of the year is on Saturday.
SAT testing is next Wednesday, October 11th for all seniors. This is a regular school day for all other grades.
Remember, there is no school next Friday, October 13th for students. Our building will be closed except for previously scheduled activities. All staff will be in training and unavailable for student support.
Keep Informed
Want to know what is happening? Visit us at our website under our calendar and daily bulletin:
You can also follow us on social media:
Upcoming Events
October 9th – BASH (Before & After School Help) first Monday
October 9th – 13th – Homecoming week
October 11 – SAT day – regular school day for grades 9-11
October 12th – BASH (Before & After School Help) first Thursday
October 13 – No School for Students, State in service Day, LHS Closed
October 14 – Homecoming Dance
October 21 – Saturday School
October 25 – PSAT day, VOLUNTEERS NEEDED regular school day for grades 9,10 & 12
October 26 – Orchestra Concert
November 1 – School Photo make up/retake day
Volunteers needed for SAT Oct 11th and PSAT testing Oct 25th
We still need a few volunteers to assist with proctoring and monitoring the SAT exam Oct 11th as well as Oct 12th for students that with accommodation for extended testing time.
We will have the same needs for PSAT on October 25th and 26th. Please email apexamslincoln@seattleschools.org if you are available to help.
We will provide online training prior to the exams so you will know what to do.
Time: 8:00 – 2:30
Oct 11th – SAT Day for all seniors (no families of seniors can help)
Oct 12th – SAT students with accommodation for extended testing time.
We will have the same needs for PSAT testing:
Oct 25th – PSAT for all juniors (no families of juniors can help)
Oct 26th – PSAT for extended time.
Students are automatically signed up for these tests, you do not need to register. Students looking to get ready for the test can use this SAT College Board resource.
To volunteer or update your application:
Volunteer information and link to the application. Category A is the most common application, Category B is for overnight field trips more than 2 nights.
If you have previously volunteered with SPS, please make sure your application is up to date and that you have marked Lincoln as your location (hint hint freshman parent/guardians). Verify your application.
AP Test Registration
AP test registration time is here! Registration for AP exams officially opens on Monday and goes from Oct 2 to Nov 1. Registration/fee and general AP test info for this year.
BASH (Before & After School Help) Starts October 9th
We are excited to announce that BASH (Before & School Help) and Saturday School will be starting up in October!
BASH is a drop-in academic support program open to all Lincoln students. Students can attend BASH to get help from tutors and staff, work on group projects, and study independently. BASH is held in the library on Mondays from 3:45-4:45pm and Thursdays from 7:45-8:45am. The first BASH for this school year will be on Monday, October 9.
Saturday School is similar to BASH and is held about once a month on a Saturday in the Lincoln library from 9am-12pm. This year's Saturday School dates are:
October 21
November 18
December 9
January 20
March 2
March 30
April 20
June 1
Chaperones Needed for Homecoming Dance
Lincoln's 2023 Homecoming Dance will be held on Saturday, October 14th, from 7pm to 10pm. The theme is Lost in Space (dress code casual), and we are expecting to sell over 1000 tickets! Given the large area of the dance and the expected attendance, we are hoping to have at least 60 chaperones. We would be grateful if you'd be willing to volunteer your time. We understand that volunteering during a Saturday evening is a big ask, but we need your help to make homecoming possible. If you're able to sign up as a chaperone, please fill out this form. If you have any questions about the dance or the duties of chaperones, please reach out to Ms. Neu chneuschwand@seattleschools.org. All chaperones need to be cleared volunteers. From Lincoln ASB
Counseling Corner
This year we are welcoming 3 amazing new counselors! We are all excited to kick off the new year school year. Students are always welcome to stop by and talk with their new counselors to get to know them, ask any questions they may have about their time here at Lincoln or preparing for their life after Lincoln.
"Life After Lincoln" Resources
Check out the new webpage links under the Lincoln Counseling webpage! We have added Post-Secondary Options and Applying to College pages to give students support on their life after Lincoln journey. There you will find lots of useful information and ideas. The Applying to College webpage has a sub-page with links to informative video tutorials for applying to colleges and completing The Common App. Students needing further assistance can schedule an appointment through Schoology or stop by the counseling office during lunch.
The Seattle Black College Expo is Coming
The 2023 Seattle Black College Expo will be held at Rainier Beach High School on Saturday, Nov. 4 from 10 a.m. – 2 p.m.
Students and families will have an opportunity to meet with over 50 Historically Black Colleges and Universities (HBCUs) and a few of our regional colleges and universities too!
Students can get accepted and receive potential scholarships on the spot. Each student needs to be prepared to provide copies of their transcripts and should have at least 16 copies on hand. The application fees will be waived.
Families and students will have the opportunity to attend various useful college webinars. There will be a surprise celebrity guest, and a chance to WIN cash prizes!
Please share with your school community. We do not want our SPS scholars to miss out!
Contact: Nichelle Page: ntpage@seattleschools.org
School Attendance
If you have a reported absence, late arrival, or early dismissal for your student, please contact the Attendance Office at lincolnhs.attendance@seattleschools.org.
Notes from our Nurse
If your student will need to take medication at school, please email Nurse Castro at vecastro@seattleschools.org to set up a time to bring in the medication and fill out the required paperwork.
Washington State Healthy Youth Survey/Youth Risk Behavior Survey 2023
Our school is participating in the Washington State Healthy Youth Survey and Youth Risk Behaviors Survey during fall 2023. One of the surveys will be given to students in Grades 9-12 in SPS. The HYS/YRBS includes questions related to physical activity and diet, unintentional and intentional injury, substance use, sexual behaviors, abuse, risk and protective factors, and access to school-based services. Survey results are used by schools, communities, and state agencies to plan programs to support our youth and reduce their risks. Participation in the survey is voluntary and the students' answers are anonymous. There are no codes or information used to match a survey to a student. Please click on and read the Parent and Student Notification Letter below for more information about the HYS/YRBS.
PAL News & Events
Lincoln's PTSA sub-committee that supports the Performing Arts programs at Lincoln.
Save the Date for Auction for the Arts! Our biggest fundraiser of the year.
Tickets go on sale in mid-October, and all are welcome!
Sunday, December 3, 2023, 7 p.m. at the Great Hall at Green Lake.
Enjoy drinks, dessert, a silent auction, raise your paddle, and socialize with other Lincoln community members.
We Need Auction Sponsors!
A $500, 100% tax-deductible donation exposes your business to all our Lincoln families through emails and social media a minimum of four times leading up to the auction. Your business will also be prominently featured on our party signage and slideshow.
Email us for more information: LincolnLynxPAL@gmail.com
Important Membership Meeting:
OCTOBER 16, 7 p.m. – 8:30 p.m. Lincoln Library. Everyone is welcome.
Hear what's happening in Lincoln Performing Arts and vote on your 2023/24 board members.
Sign up to Volunteer for PAL or Donate! All donations are 100% tax deductible!
Well-resourced schools – a message from SPS
Dear SPS families and staff,
Thank you to those who joined our online well-resourced schools online meeting Tuesday evening! Building a strong community requires dedication and trust. I have been encouraged by how many community members are willing to make that commitment to join these gatherings, whether online or in person.
Seattle Public Schools (SPS) is committed to hearing your voice. The goal for the well-resourced schools conversations—as well as the survey—is to gather input from our community so that SPS can make effective decisions about major initiatives and issues.
Next Steps for Community Engagement and Current Status
Here is what we know so far:
No school site consolidations or closures for 2023-24.
The online survey was emailed to all staff and families on Sept. 14 and is open until Friday, Sept. 29. If you haven't done so already, please take our well-resourced schools survey.
The input gathered from this meeting series and the survey will be compiled and will inform Superintendent Jones' recommendations for the 2024-25 school year, which he will share with the Seattle School Board in November 2023.
Families will hear an update on plans for the 2024-25 school year—including consolidation plans, if any—by January, in time for 2024 enrollment.
Early Themes of Feedback Heard
These community conversations are centered around small group discussion of three questions. The questions are:
What are your favorite things about your school building?
How do we make resources and services at each school stronger?
What kinds of programs do you and your student value most and why?
Read the early themes we have heard from our community.
October Online Meeting Sign Up
During the Sept. 26 online meeting, some participants were not able to join due to a technical challenge with the Zoom meeting audience configuration. We apologize for any inconvenience this may have caused. We have added an additional meeting in October to allow anyone who missed the Sept. 26 session to be included.
If you missed our well-resourced schools online meeting for any reason, please complete this RSVP form to sign up for the October meeting to share your thoughts and feedback. The online meeting uses a similar format as the in-person meetings. SPS senior leaders shared a presentation and facilitated group discussion.
Thank you for being a part of building a definition of well-resourced schools. Your feedback is essential!
Sincerely,
Bev Redmond
Chief of Staff
Seattle Public Schools