Lincoln Welcomes New Students for 24-25!
Posted on: August 1, 2023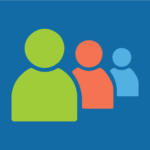 Lincoln Staff Extends a Warm Welcome to New Lynx!
We look forward to building a strong partnership for success with our new Lynx students and their families. If you have not already done so, please visit the Information for Prospective Students page to find lots of helpful information.  The first step in your Lincoln high school journey will be to register for classes.  Please read all the following information and watch the video before doing any course registration. 
Course Registration
Watch this video to learn more about course registration as well as other important information. Please also look at the Course Catalog for course descriptions, prerequisites and other information that will help you make thoughtful course selections. This will prepare you to complete course registration. If you did not already receive a welcome letter with the PowerPoint PDF and would like a PDF copy of the PowerPoint used in the video so you can go through it at your own pace and access any links, please email lincolncounseling@seattleschools.org.
Registration is NOT on a first come, first placed basis so you do not need to register right away. Please take time to review all the provided materials and make reflective choices. All course selections for all students will be processed at the same time after the registration is complete.
ALL students will register for courses using the following Forms link effective 4/27/2023:
ALL future 9th grade students have been pre-loaded into the following courses, Intro to Lit 9A/B, World History 1, Chemistry/Physics A (graduation requirements) and Human Centered Design (Lincoln course requirement). ALL current SPS 8th grade students have also been pre-loaded into Math based on the courses currently being taken in middle school but non-SPS students WILL select math as part of the registration process.
ALL future 9th students have also been pre-loaded into Personal Fitness and Health (graduation requirements). Those will be removed by the Registrar after registration for students selecting 2 yearlong courses as their electives.
The only course selections SPS 9th student will be making is electives and elective alternates. Your selections will be one of the following combinations:
Select two semester courses. Your other electives will be Personal Fitness and Health.
Select one yearlong course. Your other electives will be Personal Fitness and Health.
Select two yearlong courses. Only combinations of a level 2 or above World Language (French, Japanese & Spanish) with either Band, Orchestra, Choir, or Theatre. Personal Fitness and Health may be deferred to future years and may be removed by the registrar.

DLI Spanish & Japanese students will register for level 3. Level will be adjusted once Lincoln test placement results have been completed.
Level 1 World Language students are NOT guaranteed a seat but Level 2 and above are guaranteed a seat in their selected language.
Contact Miste Chandler, LHS Registrar, at michandler@seattleschools.org if you are having difficulty registering.
New Student Welcome Event
Mark your calendars for the New Student Welcome Event on Tuesday, August 29 at 6-8pm. More specific details will be posted here when available and sent via SchoolMessenger closer to the event.
Not Attending? Let Us Know
If your plans change and you will NOT be attending Lincoln, please let us know. A parent/guardian should send written notice to lincolncounseling@seattleschools.org please include student's full name AND the school they will be attending instead of Lincoln. Dropping your enrollment helps us with staffing adjustments and may open a seat for students on the waitlist for Lincoln. Please also take a moment to complete this form to notify SPS enrollment services so that your assignment to Lincoln for 2023-2024 can be dropped.
Lincoln Athletics Registration Now Open for Fall
The FinalForms portal to register for Lincoln athletics for the Fall is now open. This is our only registration tool and will be required for ALL new or returning student-athletes participating in a WIAA sport at Lincoln. This includes signing up for Lincoln summer activities and all sports seasons during the 2023-2024 school year (fall, winter and spring). Sign-up for any sport, although student-athletes are limited to only one sport per season during the school year based, per WIAA rules.
This restriction, however, does not apply to summer participation. Student-athletes will need an updated physical (within the last two years on a SPS form) and must be cleared by the athletic director before they are able to participate in any school sanctioned practice or competition. Summer athletics begin as early at May 31st so make sure you are aware of the summer schedule for each sport you plan to participate in during the year.
Registration information and links to FinalForms can be found on the Lincoln Athletics Registration webpage. Do not hesitate to reach out to athletic director, Brent Brakke, at bwbrakke@seattleschools.org.
Library Tour
Watch the video below to learn about all the great resources available in the Lincoln Library!
Records Request
If you are entering LHS from a private, home-school or out-of-district school, to expedite course placement, please email documentation of an unofficial transcript, OR report card. Particularly looking for completion of Washington State History and Math completion. Send documentation to Miste Chandler, LHS Registrar, at michandler@seattleschools.org
Order Spirit Gear
Show your Lynx pride early by ordering Lincoln Spirit Gear now! Ordered items will be available for pick-up in the main office at Lincoln on specific days that will be published here once determined.
PTSA
Looking for YOUR place at Lincoln High School? Find it on the Lincoln PTSA! Lincoln High School already has an active and supportive PTSA, that welcomes all parents who wish to get involved. Visit them on the Lincoln High School website, under Get Involved > PTSA. There you will find information on signing up for the PTSA newsletter, when the PTSA Board meets, and how to become a PTSA member. The Lincoln PTSA can also be reached by emailing Info@LincolnSeattlePTSA.org.