Friday Family Email 9.8.23
Posted on: September 8, 2023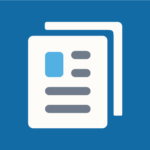 Sent via SchoolMessenger to Families on September 8, 2023
Principal's Message
It has been a great first week! I would like to extend our many thanks to the volunteers that came in to help with lunches and our office calendar the first few days of school. Your added support was greatly appreciated.
I always share that Lincoln truly is a special place. Together, with our students, we strive to build a welcoming and inclusive school where everyone can belong. It has been a great feeling watching our school family come back together. We have to be intentional about how we build community. In walking around classes, it was great to see the dedicated time spent between our teachers and students with community circles, team building, and creating space for student identity.
Just today, it was fun watching our new 9th graders and new students to Lincoln, incorporate into our House system at our welcome back assembly. While students might belong to a certain grade level and graduating class, at Lincoln, we build mixed-grade level Houses (Oval, Square, Circle, and Triangle) that all students are part of through their Mentorship class. Our House system is a unique community that our students take pride in. If you haven't had a chance to ask your student – find out what House they are in.
As the year continues, I want to invite and encourage our students to find their own space and connection at Lincoln. We have over 70 active clubs, our exhibition of student learning, athletics, volunteer opportunities and more.
Thank you for your support and partnership.
-Corey, Principal
PS – If you haven't had a chance to purchase your ASB card or support our Universal Supply Fee, I encourage you to take a moment to do that (see lower in our email for detailed information about each fee)
ASB Cards/Universal Supply Fee/Yearbook
ASB Cards ($50)
We encourage all students to purchase an Associated Student Body (ASB) card. ASB card sales are our primary source of funding for all our extracurricular activities: clubs, athletics, after-school activities, etc. Students who purchase an ASB card will be eligible for various discounts throughout the year. Students who participate in any WIAA athletics or are active members in any clubs are required to purchase an ASB card.Scholarships are available to students to cover a partial or full cost of the ASB card.
Universal Supply Fee ($85): The universal supply fee is optional but encouraged as part of our partnerships with our families and community. Families in need of financial support can opt to pay an amount that supports their individual budgets.
Yearbook (Price $65 with an ASB card, $80 without): Coming soon! Yearbook sales will occur throughout the 2023-24 school year during select dates with the first sale in the fall. Please make sure you purchase your yearbook during the open windows. Once sales are closed, we are not able to order extras for families who missed the deadline.
Student Schedules and Schedule Changes
Students should access their schedule on the Source for the most updated schedule. If students need a hard copy, they can request one in the counseling center.
The last day to submit schedule change forms will be Monday 9/11 at 4:00 pm. Forms can be picked up and turned in to the counseling office. These forms WILL NOT BE ACCEPTED AFTER MONDAY.
Our counselors and registrar worked hard this last spring in scheduling our students with over 93% of our students getting the courses they selected. Counselors will be processing change requests daily so students should check The Source every morning to see if their schedule has changed. Changes requested are prioritized for students in the wrong class or for students missing a required course for graduation. Counselors will continue to make changes through Wednesday, September 13. No changes will be made after the 13th.
Student Laptop Agreement
Laptop distribution will happen on Monday and Tuesday next week September 11th and 12th. The following is a link we will provide your student prior to laptop. Please take a moment to review and sign the form below as a family before Monday. Students will be asked to complete the form before they check out their laptop if we don't have it on file.
OR
(DO NOT COMPLETE BOTH. The optional link is offered in case the first one does not work)
We encourage students to check out an SPS laptop. If you are opting for the BYOD (Bring Your Own Device), please make sure you have reviewed the following specifications.
Computer Specifications
If a student chooses to use their personal device at school, the minimum computer specifications to ensure the ability to run the basic software most end users operate is:
Processor – dual core @ 2.4 GHz (i5 or i7 Intel processor or equivalent AMD)
RAM – 8 GB
Hard Drive – 320 GB 5400 RPM hard drive
Wireless (for laptops) – 802.11g/n (WPA2 support required)
Camera built in or have access to an external webcam
Please note – Chromebooks, iPads, and other tablets are not compatible with some software required for art and technology programs. Mac/Apple devices may have difficulty connecting to the school wireless network. Students using these devices need to also check out an SPS device.
District tech support staff will not repair or assist with students' personal devices for liability reasons.
Transportation
As a reminder, no student parking is allowed in our lot at any time. If you are dropping students off, please choose a drop-off and pick-up spot a minimum of one block away. To support the safety of our students, please do not use Interlake, Woodlawn or 43rd as your drop-off/pick-up location. Added congestion and vehicles stopping creates a safety hazard for our students who are entering in these spots.
Start of School Attendance
Attendance the first week of school is incredibly important. Students who do not attend any classes during the first six days of school will be dropped from Lincoln High School as "no shows" on the seventh day. Please contact the Attendance Office at lincolnhs.attendance@seattleschools.org to let us know your student will be absent on the first day(s) of school but will attend Lincoln High School.
As a reminder, student tardies will be inputted in our daily attendance starting next week. Please remind your student to be mindful of the time particularly before school and after lunch to avoid tardies.
Breakfast and Lunch at School
At Lincoln this school year, breakfast will cost students $2.50, and Lunches will cost $3.50. As always, we highly encourage families to apply for free and reduced-price lunches if they qualify. Eligibility comes with additional benefits such as free or low-cost SAT and AP testing, scholarships, and more. Please come to our main office with any questions, or assistance filling out an application.
To apply for Free/Reduced meals, visit: See more info here: https://www.seattleschools.org/departments/culinary-services/free-and-reduced-price-meals/
For additional information about Culinary Services, visit: https://www.seattleschools.org/departments/culinary-services/
Notes from our Nurse
If your student will need to take medication at school, please email Nurse Castro at vecastro@seattleschools.org to set up a time to bring in the medication and fill out the required paperwork.
Digital Athletic Tickets for High School Sports
Are you an SPS high school sports fan? Make sure to buy your SPS-hosted game tickets digitally. It's the safest and fastest way to purchase tickets. Fans can buy tickets digitally through the HomeTown Ticketing website or Fan app.   
This includes:  
All regular season football and basketball games. 
Post-season Metro League tournaments for volleyball, basketball, wrestling, gymnastics, baseball, soccer, softball, and track/field.  
More information about digital tickets is on the SPS website.  
Contact: athletics@seattleschools.org
Positive Support at Athletics and Activities
As we kick off more of our fall athletic competitions we want to provide a few reminders on how we represent our Lincoln community at our athletic and community events:
-Positive cheers in support of our students
-Avoid negative responses towards opposing teams and referees
-Personal bags are subject to search on entry
-Comply with requests of stadium and school personnel
-All school rules apply at our athletic and activities events
-Follow all WIAA rules and regulations
-Leave personal bags at home
-Be mindful of overcrowding and spread out if asked
-Clean up your space when you leave
-Lincoln is not responsible for lost or stolen items
As a reminder, while we encourage bags to be left at home, bags and any non-factory sealed beverages are subject to search before entering a school-sponsored event. Bag/liquid checks will happen at football and other events held at Memorial Stadium.
Start of School Forms
The District has posted translatable Start of School Forms on their website at https://www.seattleschools.org/news/start-of-school-forms/ as well as on our website at https://lincolnhs.seattleschools.org/news/start-of-school-forms/. Please review these forms as while there are links to many forms, not all forms are applicable to every family and student.
We would like to receive the Emergency Release form and the FERPA form for every student. Families should review all of forms posted on line and complete and return any that are applicable to their student.
To return your completed forms:
Email and attach your completed forms to lincoln@seattleschools.org or,
Students or Parents can drop off forms in the Main Office or,
Mail forms to Lincoln High School – 4400 Interlake Ave N, Seattle, WA. 98103
SAT October 11
Students looking to get ready for the test can use this SAT College Board resource. Information about test day will be sent out to students and families the week of Sept 11-15.
Welcome Back to School – a message from Superintendent Jones
Watch the Back-to-School message from Superintendent Brent Jones.
For easy access, SPS has created a back-to-school webpage for essential resources. You will find:
important forms
a district calendar with holidays and observances
school bell schedules
how to create your parent/guardian Source account to view student progress
how to verify your student's information, emergency contacts, family information, and more
transportation updates
Enrollment Now Open for Family Connectors University
Family Connectors University is now enrolling for the spring term! All SPS families are invited to join North Seattle College's (NSC) Family Connectors University (FCU). This is a family-focused online course designed to help parents and caregivers support their child's learning and growth.
FCU topics include:
Helping your child with learning
Social Emotional Learning ideas for home
Becoming a supportive partner at your school
Helping your child with 'big emotions'
Supporting your child with reading and math
Talking to kids about race, racism, and antiracist actions
Take this course in real-time or attend offline at a time that works for you. The class takes place online via Zoom for 10 weeks beginning Tuesday, Oct. 4, 6-7:30 p.m. You can participate synchronously or asynchronously, as sessions will be recorded. The course is facilitated by NSC Parent Education Instructor Lea Evans, SPS Family Partnerships Coordinator Asosa Sailiai, and special guest speakers.
Check out our FCU video and course details for more information.
Please join us for a quick orientation on Tuesday, Sept. 19, 6:30 p.m. Link to Zoom session.
We'll answer your questions, give you details on how to sign up through North Seattle College, and tell you how to apply for a need-based scholarship. If you can't make it live, a recorded version of the orientation will be available. The cost for the 2-unit class is $37.08 and some scholarships are available. Email Asosa Sailiai to enroll or find out more information.
Looking forward to meeting you soon!
Contact: Asosa Sailiai, family partnerships coordinator, amsailiai@seattleschools.org