Friday Family Email 11.17.2023
Posted on: November 17, 2023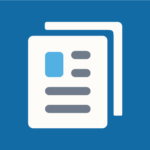 Sent via SchoolMessenger on Friday, November 17, 2023
Letter from the Principal
I hope your week went well. It has been great hearing from students and staff about our Student Led Conferences (SLCs). Our SLCs are happening now and will run through the first week of December. The goal of our SLCs is to empower our students to pursue and share their goals, passions and interests as they explore their own journey of learning and what that means for their future. Our students will work with their Mentorship teacher to get these scheduled and will invite a trusted adult to share in this experience.
Just yesterday I was talking with a trusted adult who was part of an SLC who was so excited to hear about the future plans of their student and figuring out how they can best support them in achieving their goals. Students have shared how nice it has been to have this focused opportunity to really think about and share what they want to do later in life, and how school can support them in this. It is so important for us to take this pause and really center our students and hear about their future plans and find ways to support this.
As a friendly reminder there will be no school for students on November 22nd to support our Student Led Conferences. SLCs are required for our students as part of the Mentorship class. Lincoln will be closed on November 23rd/24th in observation of the Thanksgiving holiday.
Our Opening Night for "Clue: High School Edition" was last night.  What an amazing show!  There are three more opportunities to see this production. Tickets for Clue: High School Edition on sale.
November is Native American Heritage Month.  I want to acknowledge and celebrate the many rich traditions, history, and contributions of Native people in our community and greater society.  If you haven't done so already, I encourage you to visit our Native American Education page through SPS to meet some important local tribal changemakers and heroes and also access additional resources.
As we head into the weekend, I want to wish our Girls Soccer team the best of luck with their state-playoff game tonight at 5pm. Our team will play again tomorrow (Saturday). Good luck Lynx!
Sincerely,
Corey, Principal
Keep Informed 
Want to know what is happening? Visit us at our website under our calendar and daily bulletin:
You can also follow us on social media:
Facebook: @LincolnSeattle
X (formerly Twitter): @lincoln_seattle
Instagram: @lincolnseattle
YouTube: @LincolnHighSchoolASB
Upcoming Calendar Dates
November 17th & 18th – Theater Arts production of Clue: On Stage
November 18th – Saturday school
November 22nd – Student led conferences, no classes for students
November 23rd & 24th – Thanksgiving and Native American Heritage Day observed, no school
November 28th – Choir Concert
November 29th – Jazz Band Concert
Saturday School  
Saturday School for this month will be tomorrow, November 18, from  9:00am-12:00pm!  Students are invited to join us for the morning to get help from tutors and staff, work on group projects, and get caught up on coursework. Support will be available for all core, grade-level courses and also for many electives and advanced courses. There is no advance sign-up required.  As always, a grab-and-go pizza lunch will be provided! If you have questions, please contact Michelle Pentecost at mlpentecost@seattleschools.org.   
This year's remaining Saturday School dates are:
November 18
December 9
January 20
March 2
March 30
April 20
June 1
Theater Arts  
Tickets are still available to see Lincoln Theatre Art's production of Clue: On Stage, based on the Paramount Pictures motion picture, based on the Hasbro board game. Performances are November 17th, 18th @ 7 PM, and November 18th @ 2 PM. Tickets for Clue can be purchased online.
Seattle Promise  
On Monday, November 27, our seniors will apply for the Seattle Promise! At Lincoln, it is important to have all students register as part of their overall college/career planning for after high school. This program allows a graduate of LHS, regardless of family income or student GPA, to be able to attend any of the three Seattle Colleges, tuition-free for 2 years. The Seattle Promise is an excellent first or back-up 
Attention Senior Families  
The deadline to place cap and gown orders is rapidly approaching, and in order to get the cheaper price on orders, they need to be submitted by December 15. To place your order, go to Lincoln-Lynx.com, or use the link on the LHS website (student life à seniors). We use an outside vendor for graduation gear, and those orders are placed with them instead of through SchoolPay. While spirit gear orders are shipped to the school throughout the year for distribution, graduation regalia (cap, gown, tassel, stole) are distributed here at Lincoln around the end of April. If you have questions about the products, please call or email National Achiever directly. As always, if you need financial support, please reach out to your student's counselor.
Other upcoming senior deadlines include:
Senior photos (optional) yearbook deadline is January 15. Additional information about senior photos is available on the LHS website (student life à seniors) 
Senior parent information meeting – Wednesday January 3 6:30-8:00 here at Lincoln. More info coming soon
Yearbook ad information coming soon
From the ASB 
Hello Lincoln Community! My name is Elena Matza, I am a senior here at Lincoln on the class of 2024 ASB student council. Recently, we had a student parent reach out to us looking to support our senior class through her salon, "Lalas Cuts". From November 1st to April 31st, Lalas Cuts will donate 10% of proceeds simply if you mention the "Lincoln Senior Fund" when you go in. Lala has done celebrity haircuts from Katy Perry to Macklemore. She offers hair dye, styling, cuts, and more! To contact Lala, go to her website at lalascuts.com or call 206-883-1754! Proceeds will help Class of 2024 plan our prom and other senior events. Thanks so much for your time!
DECA Club Fundraiser 
Get 50% off your next item from the student store! To qualify, purchase the "$30 DECA Donation" on Schoolpay. The money will support your Lynx as they prepare for international competition. As a bonus, you'll be honored as a professional member of the club!
PAL (Performing Arts at Lincoln)
PAL's Auction for the Arts is happening in just two weeks!  We've sold 115 tickets, but we need 50 more guests to have a wildly successful event.  Now is the time for you to support our Lynx!  
Join us December 3rd at 7pm at the Great Hall at Green Lake for the PAL's Auction for the Arts. We promise a fun and festive time for all!  And, we have amazing items in our auction. Here's a sneak peak: 
40 yard line Seahawks tickets
Tickets to the Ballet
Photo sessions
Vacation weekends
Spa packages…
and SO much more.
A message from SPS: Well-Resourced Schools and Budget Update 
Superintendent Jones shared his plan to balance the budget and create a system of well-resourced schools with the Seattle School Board on Wednesday, Nov. 15.
Superintendent Jones will not be recommending any school closures or consolidations for the 2024-25 school year.
SPS is working to right-size the number of schools to accommodate lower student enrollment. This may include school closures or consolidations as an option for 2025-26. We know it takes time to plan and implement large-scale changes and will include our community to provide feedback as we move through the process.
Superintendent Jones has based his decision not only on financial realities but also shared community priorities and values learned from community engagement. Thank you to the many members of our community who added their voice.
Listen to the Presentation and Recommendations
Please tune in to the Nov. 15 Regular School Board Meeting at 4:15 p.m. to hear the full recommendation. In addition to attending the meeting in person, our community may watch the School Board meeting live on the SPS YouTube Channel. 
View the November 15 School Board meeting agenda on the SPS website. 
You will also receive a summary of the presentation as well as results from the Well-Resourced Schools community engagement on Thursday, Nov. 16.
We truly value your input and appreciate your participation as we partner with students, families, staff, and community to offer exceptional educational experiences for SPS students.
Sincerely,
Bev Redmond, Chief of Staff, Seattle Public Schools
Inclement Weather Preparedness 
In preparation for potential inclement weather, it is important all students have access to a laptop. If students are in need of an SPS device, they should stop by the library before or after school or at lunch. Seattle Public Schools and Seattle Education Association worked together last year on solutions that will minimize the possibility of extending the school year, while still meeting the state-required 180 days of student-centered learning. Since every SPS student has access to a laptop we are able to still engage with students even when snow or other extreme weather makes it unsafe to go to school buildings.
Please remind your student(s) to bring their devices home over Thanksgiving Break and Winter Break in the event inclement weather requires remote instruction upon return to school. School staff are taking the necessary planning steps to pursue an online learning alternative so that we can eliminate extended periods away from learning.