Friday Family Email 10.20.23
Posted on: October 23, 2023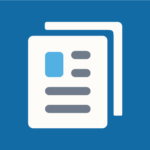 Sent via SchoolMessenger on Friday, October 20, 2023
Principal's Letter
The weather is sure changing, and I hope you all are finding time to enjoy the beauty fall offers in our city and region.
October is flying by, and the end of the quarter is right around the corner. First quarter ends on November 8th. If you haven't had a chance to sit with your student to review progress, this weekend would be a great time to do that. Teachers offer some great information and supports to students through Schoology, one-note and other digital tools. In addition to progress monitoring on the Source, have your student show you where they can access information and supports for the class. Additionally, scheduling consistent time at home each night in a designated location for schoolwork is one of the best ways families can support their student and their academic success. It is best if this is in shared family space, and not in a private room so you can check on your student and they can see you supporting their success.
If your student needs additional help outside of class, help them prioritize which teacher they want to see on our Wednesday walk to support and remind them about our BASH (Before and After School Help) and designated Saturday Schools. Students can attend BASH to get help from tutors and staff, work on group projects, and study independently.  BASH is held in the library on Mondays from 3:45-4:45pm and Thursdays from 7:45-8:45am.  You can see our upcoming Saturday School dates listed below.
Finally, if you have questions or concerns about a specific class, please reach out to the teacher through email to request a meeting or for additional support.
As always, I thank you for your ongoing partnership and support. In addition to our many volunteer opportunities, if you are looking for ways to support your student, I encourage you to support and get involved in our Lincoln PTSA. PTSA is currently running their fall "All In" fundraising drive (see below). I hope everyone will take the opportunity to get connected with our PTSA and support the All In campaign how they can.
Have a wonderful weekend!
-Corey, Principal
Keep Informed
Want to know what is happening? Visit us at our website under our calendar and daily bulletin:
You can also follow us on social media:
Upcoming Events
October 21 – Saturday School
October 25 – PSAT day, Volunteers Needed regular school day for grades 9,10 & 12
October 26 – Orchestra Concert 7 PM
November 1 – School Photo make up/retake day
November 16th, 17th, 18 – Theater Arts production of Clue: On Stage
Saturday School
The first Saturday School of this year will be tomorrow, October 21, from  9:00am-12:00pm!  Students are invited to join us for the morning to get help from tutors and staff, work on group projects, and get caught up on coursework. Support will be available for all core, grade-level courses and also for many electives and advanced courses. There is no advance sign-up required. As always, a grab-and-go pizza lunch will be provided! If you have questions, please contact Michelle Pentecost at mlpentecost@seattleschools.org. 
This year's Saturday School dates are:
October 21
November 18
December 9
January 20
March 2
March 30
April 20
June 1
BASH (Before & After School Help) 
We are excited to announce that BASH (Before & School Help) and Saturday School will be starting up in October! 
BASH is a drop-in academic support program open to all Lincoln students.  Students can attend BASH to get help from tutors and staff, work on group projects, and study independently.  BASH is held in the library on Mondays from 3:45-4:45pm and Thursdays from 7:45-8:45am. 
Volunteers needed for PSAT testing Oct 25th
Next Wednesday, Juniors throughout the district will be taking part in PSAT testing. Volunteers are needed to assist with proctoring and monitoring on the 25th, as well as on the 26th for students with accommodation for extended testing time.
Please email apexamslincoln@seattleschools.org if you are available to help. We will provide online training prior to the exams so you will know what to do.
Students are automatically signed up for these tests, you do not need to register. Students looking to get ready for the test can use this SAT College Board resource.
To volunteer or update your application:
Volunteer information and link to the application. Category A is the most common application, Category B is for overnight field trips more than 2 nights.
If you have previously volunteered with SPS, please verify your application is up to date and that you have marked Lincoln as your location (hint hint freshman parent/guardians).
AP Test Registration
AP test registration time is here! Registration for AP exams officially opens on Monday and goes from Oct 2 to Nov 1. Registration/fee and general AP test info for this year.
Support your student with PTSA-You can be ALL IN for Lincoln! Your support matters
It's Lincoln's annual campaign. The time of year when the PTSA asks our community to support our school, funding the needs outside the school budget.
ALL IN funding supports performing arts, athletics, student support (tutoring and specialists), diversity, equity and inclusion programs, teacher grants, student events, library and staff appreciation.
All money raised this year will be spent this year to meet the needs of our students and staff. You can make a real difference this year.
Thanks for considering a donation. When you support the Lincoln High School annual campaign you are ALL IN. Donate today.
Spooky Jams – LHS Orchestra
Spooky Jams concert on Thursday Oct 26, 7 pm in the Auditorium! Music Classical and spooky to be played by all 3 orchestras.
The Seattle Black College Expo is Coming
The 2023 Seattle Black College Expo will be held at Rainier Beach High School on Saturday, Nov. 4 from 10 a.m. – 2 p.m.
Students and families will have an opportunity to meet with over 50 Historically Black Colleges and Universities (HBCUs) and a few of our regional colleges and universities too!
Students can get accepted and receive potential scholarships on the spot. Each student needs to be prepared to provide copies of their transcripts and should have at least 16 copies on hand. The application fees will be waived.
Families and students will have the opportunity to attend various useful college webinars. There will be a surprise celebrity guest, and a chance to WIN cash prizes!
Please share with your school community. We do not want our SPS scholars to miss out!
Contact: Nichelle Page: ntpage@seattleschools.org 
Attention Running Start Students
It's time to complete your EVF for Winter Quarter! Most colleges open registration for returning students on November 6, 2023. The earlier you complete your EVT, the earlier you can register for classes. Classes fill up quickly! Pick up an EVF form in the counseling office or contact your counselor, Ms. Zackery bjzackery@seattleschools.org. Reminder: You will need Ms.Zackery's signature to complete your EVF! Book an appointment with Ms. Zackery through the Counseling Schoology page. 
Theater Arts
Save the date for Lincoln Theatre Art's production of Clue: On Stage, based on the Paramount Pictures motion picture, based on the Hasbro board game. Performances are November 16th, 17th, 18th @ 7 PM, and November 18th @ 2 PM. Tickets will go on sale November 1st and how to purchase info will be sent closer to the event.
Seattle Promise
On Monday, November 27, our seniors will apply for Seattle Promise
It's Time for First Bell!
Watch the latest edition of "First Bell," the Seattle Public Schools news broadcast.
"First Bell" highlights all the great work happening in our district and keeps you informed on important announcements.   
This broadcast is a video version of the district's newsletter, "School Beat," will continue to be emailed to families monthly.
PAL News & Events
PAL's Auction for the Arts is here! Sunday December 3rd, 7-9pm at the Great Hall at Green Lake! Last year's auction was so successful and fun, we're doing it again!
Get Tickets For the PAL auction Now and Save!  Early bird pricing of $45/ticket through November 3rd, then $50/ticket thereafter. One ticket per person. Tickets include one drink (beer/wine), dessert buffet, live jazz entertainment and loads of fun!  
Everyone is welcome
We Need Auction Sponsors: A $500, 100% tax-deductible donation gets you great advertising for your business – school emails and social media posts, party signage and slideshow. Please email lincolnlynxPAL@gmail.com to learn more
Donate Auction Items: Vacation home stays, airline tickets, golf packages, tech gadgets, etc. all wanted! Let us know what ideas you have by emailing lincolnlynxPAL@gmail.com