Athletics
Building our Athletics Teams
The Lincoln PTSA helps raise funds to benefit each of our school's sports teams as they work to build competitive programs. Look for exciting fundraisers meant to assist each program acquire safety equipment, tournament fees, uniforms, and more.
---
Support LHS Cheerleaders
Lincoln High School Cheerleaders Need You!
Help us fund transportation costs, camps, clinics, special events, and keep Lenny the Lynx clean and look his best! We are also on a mission to make cheerleading accessible to ALL students. We are hoping to provide need-based scholarships in time for our uniform order on October 19th!
Please text RAHRAH to 41444 to help. Or mail a check to Lincoln PTSA, C/O Lincoln High School, 4400 Interlake Ave N, Seattle, WA, 98103. (Please write "cheerleading" in the subject line.) Thank you!
Volleyball Blood Drive
Lincoln H.S. Volleyball is hosting our first virtual blood drive. In partnership with Bloodworks Northwest, LHS Volleyball is helping support the local blood supply. This one-hour donation appointment is a safe and essential action. Donor Centers and Pop-Ups are being conducted in accordance with social distancing guidelines. Here's how you can take part:
Schedule an appointment to donate at ANY Bloodworks Northwest location between November 21st and December 5th.
On the day of your donation, mention Lincoln High School Volleyball or our four-digit code "852B" when you check in with the registrar so that we can keep track of our impact.
Students who are 16 years or older can also donate with parental permission. Please share with your family and friends.
Can't participate but still want to help? You can also donate directly to the Volleyball Team Fund—TEXT the word BLOCK to 91999.
Lynx on the Links Alumni Scramble – November 13, 2021
Join LHS Alumni, the Lincoln golf team, and Lincoln golf supporters as we raise funds to build our program and connect Lynx from the past with the present! Lincoln Golf is excited to announce our first annual golf tournament fundraiser at Interbay Golf Center on Saturday, November 13, 2021. Support this exciting event by becoming a sponsor, donating prizes, or registering to play.
Text FAIRWAY to 41444 to donate or register to play. Or you may learn more from our Registration/Donation form below.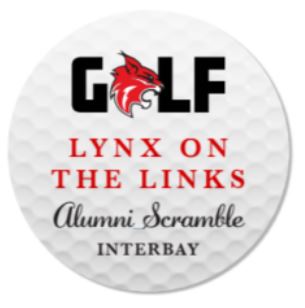 Golf Lynx on the Links
Alumni Scramble, Interbay
Saturday, November 13, 2021
Tickets $150
All are welcome to golf!
Shotgun start
Silent auction
Food, games, prizes and much more!
Join LHS Alumni, the Lincoln Golf team, and Lincoln Golf supporters as we raise fund to build our pgram and connect Lynx from the past with the present!
Lincoln Golf is excited to announce our first annual golf tournament fundraiser at Interbay Golf Center, connecting LHS Alumni with our current Lynx community! Our program is off to a great start, but we still need Alumni and community support to help fund many things that the district does not provide: fees for invitationals and tournaments; banquets and Senior Night; team uniforms; balls, greens fees, lessons and more.
Ways to support:
Be a sponsor
Donate items for our silent auction and prizes
Register to play November 13
Sponsorship
Sponsor a Hole – $500
Your logo/name on our large welcome banner and on signage at your sponsored hole. Please send your logo to lisaleepeterson@me.com
Your sponsorship also includes a spot in the tournament!
2 social media shout-outs on Instagram @lhsgolfseattle
Donation
We appreciate anything you can give! Donate an item for our silent auction, a prize for our fun games, or a cash donation to our program.
Questions about donations? Please contact Becky Tilev at beckytilev@msn.com.
You can also text FAIRWAY to 41444 to donate.
Register
Just want to play and be a part of the fun?
Lynx on the Links Registration Form.
We will email you a confirmation of your registration, and will be in touch with any event updates via email. We will close registration November 6th.