Senior Class Information
Order your Class of 2022 Yard Sign
Celebrate your senior while supporting the 2022 Senior Experience Fund by ordering a Class of 2022 yard!
Orders must be placed and paid for by May 6th.
Pick-up: Week of May 23rd in the school parking lot, before and after school. Details will be emailed mid-May.
Additional donations are welcome and will go towards graduation week activities. Payment options: e-check ($0.45 fee) or credit card ($0.45 plus 5% fee).
Senior SPREE – June 16, 2022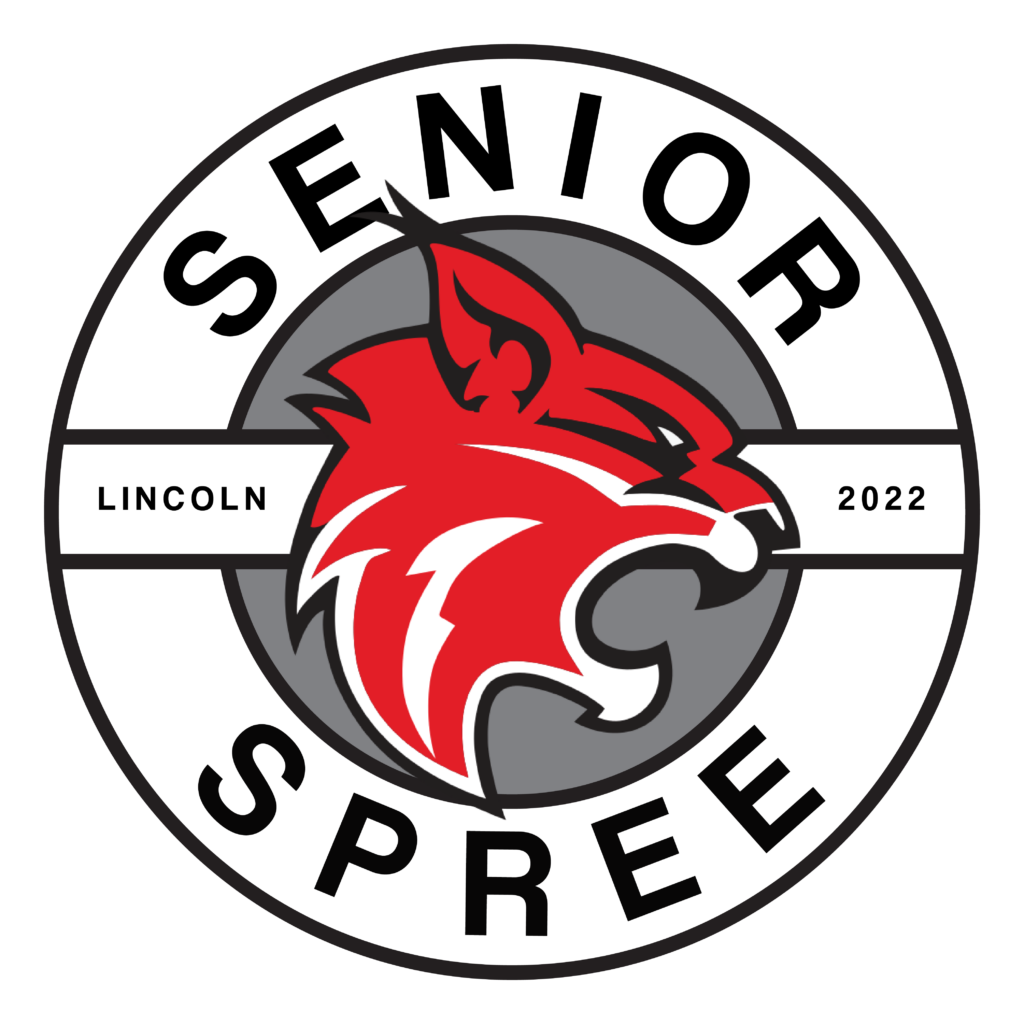 When is SPREE? June 16, 2022, following the 8pm Graduation ceremony, until 5:30AM with pick-up at Lincoln HS.
SPREE is an all night post graduation celebration. This celebration is a long held tradition among high schools in the Seattle area.
Find SPREE details on the Lynx 2022 website.
---
SPREE Tickets now available for purchase!
(Via text, purchase tickets online or check)
$140 — Early Bird (until early 2022)
$185 — Discount (early 2022 – April 30th, 2022)
$200 — May Discount until May 31st, the LAST day to buy tickets
$240 — Actual SPREE Ticket Cost
Link to purchase tickets online OR
Purchase by Check payable to "LHS PTSA" with SPREE and Student(s) Name in the memo line, to LHS PTSA c/o Lincoln High School, 4400 Interlake Ave N, Seattle, WA 98103. (You can also drop off envelope with payment in school office.)
---
Required Forms — Please PRINT/COMPLETE and DELIVER to the PTSA 2022 Committee with check payment or within a week of online purchase. Go to the Lynx 2022 website for forms.
Bus Buddies — List up to four students with whom you'd like to ride on the bus!
Partial and full scholarships are available, please contact your counselor for details.
Payment Plans are available, email Lynx 2022 committee with SPREE in the subject line – LynxClass2022@gmail.com.
Want to help with SPREE scholarships? Donate $10 | $25 | $50 or other to the Senior Experience Fund when you buy tickets.
Note: SPREE Tickets are NOT donations and are not deductible as charitable contributions
Questions? Contact us! – LynxClass2022@gmail.com